Kyrie Bequest Society
Leave Your Legacy
A bequest, the most common form of planned giving, is a gift of assets (money and/or other property) that is made through your will, trust, or beneficiary designation. No funds are transmitted or irrevocably transferred to the designated charity until after your death. No estate tax will be owed – up to federal limits – on the amount of the charitable bequest. You can also designate a fund at The Catholic Foundation as the beneficiary of a life insurance plan, pension plan or retirement account, such as an IRA.
How to become a member
Simply by naming The Catholic Foundation in your will, living trust, or beneficiary designation, you become a member of the Foundation's Kyrie Bequest Society, which honors those who remember our Catholic faith in their estate plans. You may use a charitable bequest to create an endowment fund to support your favorite Catholic ministry, or to add to an existing fund.
Society benefits:
Peace of mind knowing you have created a plan
Installation blessing at an annual Mass celebrated by the Bishop
An annual luncheon
Kyrie Bequest Society lapel pin
Recognition on The Catholic Foundation's website
Members
---
Anonymous (37)
Mr. and Mrs. Michael J. Agan
Mr. and Mrs. Eugene J. Alfonsi
Mr. Gary E. Allwein
Mr. and Mrs. Norman Altman
Mr. and Mrs. Carmen C. Angelo
Mr. and Mrs. Philip T. Anglim
Mr. and Mrs. Brooks Arbogast
Mr. John D. Argabright, Jr.
Mr. Richard Arnold and Mrs. Bridget Rourke
Mr. James L. Arter
Mr. and Mrs. James D. Atkinson
Mr. and Mrs. Paul Azzola
Mr. and Mrs. David H. Ball
Mr. and Mrs. Adam Bangert, Jr.
Mr. Leonard W. Barbe and Mrs. Deborah N. Bassinger
Mr.* and Mrs. Donald C. Barcza
Mr. and Mrs. Gregory J. Bauer
Mr. and Mrs. Roger A. Baughman
Mr. and Mrs. Richard W. Bayer
Mr. Colin E. Bayliss
Mr. and Mrs. Roger Beck
Mr. and Mrs. D. Peter Beirne, Jr.
Mr. and Mrs. Gregor J. Berning
Mr. and Mrs. Joseph M. Berwanger
Mr.* and Mrs. Frank Bettendorf
Mr. and Mrs. David C. Bianconi
Mr. and Mrs. William L. Biecker
Mr. and Mrs. Richard Black
Mr.* and Mrs.* Erroll Black
Mrs. Justine Blossom
Ms. Martha Blowers
Mr. and Mrs. Dennis C. Bockus
Mrs. Cheryl M. Boggess
Reverend Mr. Anthony C. Bonacci
Mr. and Mrs. Louis P. Bonasso
Reverend Monsignor * Anthony Borrelli
Dr.* and Mrs.* John Boutselis
Ms. Laura F. Bowen
Mr. James H. Bownas
Mr. and Mrs. John Bradford
Dr. and Mrs. Thomas F. Brady
Mr. and Mrs. Charles J. Bramlage
Mr. Allyn W. Brehl and Ms. Catheryn L. Rheinfrank
Mr.* and Mrs. Richard Brehm
Mr. and Mrs. Daniel E. Bringardner
Mr. and Mrs. Richard D. Bringardner
Mr. and Mrs. Loren P. Brown
Mr. and Mrs. Stephen M. Brown
Mr. Charles W. Brown
Mr. and Mrs. Daniel E. Bruening
Ms.* Mary Brune
Mr. Frank Bucci
Mr. and Mrs. Will Bunstine
Mr. and Mrs. William J. Burke
Mrs.* Mary Ann Burke
Mr. and Mrs. Edward Burkey
Mr. Edward Burkey
Mr. and Mrs. Daniel T. Burkhart
Mr. and Mrs. David J. Cahill
Mr. and Mrs. Thomas L. Caldwell
Mr. and Mrs. Grady B. Campbell
Mr. Mark A. Capuano
Dr.* and Mrs.* Richard Carr
Mr. Francis Carroll
Ms.* Elenor Catalina
Ms.* Genevieve Chamblin
Mr. and Mrs. Edward J. Chinnock
Mr. and Mrs. Edward Chuha
Reverend Monsignor Romano Ciotola
Mr. and Mrs. Joel D. Clark
Mr. and Mrs. George B. Cleary
Mr. Clifford R. Clore and Mrs. Christine D. Hanigan
Mr.* and Mrs.* James F. Coffey
Mr. and Mrs. Paul H. Coleman
Ms.* Deborah Coleman
Mr. and Mrs. Brian Collins
Ms. Elaina Morosky Concheck
Mr. and Mrs. Douglas Cones
Reverend* Francis Connor
Reverend* William Connor
Ms. Carol Connors
Mr. and Mrs. James R. Cooper
Ms. Erin L. Cordle
Mr. and Mrs. James Cramer
Mrs. Rose Crane
Mr. Daniel J. Cronin
Mr. Paul A. Crowley
Mr. and Mrs. Michael F. Curtin
Reverend Stanley L. Dailey
Mr. and Mrs. Tom Dalrymple
Mr.* Frank Damian
Mr. and Mrs. Patrick J. D'Andrea
Mr. and Mrs. Michael D'Andrea
Ms. Betsy Daulton
Mr. Cooper Davay
Ms. Jacqueline H. Davies
Mr.* and Mrs.* J. Brewster Davis
Mr. and Mrs. Michael J. Dean
Mr. and Mrs. Paul Demmy
Mr. Sam Dennis
Mr.* and Mrs. Thomas Denton
Mr.* and Mrs. John Dete
Mr. and Mrs. Jean Deutschle
Mr.* and Mrs.* Raymond DeVine
Mr. and Mrs. Joe Dickman, Jr.
Mr. and Mrs. Michael V. Dippold
Mrs. Barbara Distelhorst
Ms.* Marjorie M. Dittoe
Mr. and Mrs. Matthew A. Dixon
Mr.* Walter G. Donaugh
Mr.* Robert Dowd
Mr. and Mrs. George P. Doyle III
Mr. Christopher Doyle
Mr. and Mrs. Francis Durbin
Mr. and Mrs. Ronald E. Dury
Ms. Betty Eagle
Ms.* Mildred Egner
Mr. and Mrs. Daniel Eisenhauer
Mr. and Mrs. Cole Ellis
Mr.* and Mrs.* Richard J. Emig
Mr. Brian C. Emmerling
Reverend* Richard Engle
Mr. and Mrs. Mark Eppert
Mr. and Mrs. Frederick R. Ernest
Ms. Kathleen M. Estep
Mr. and Mrs. Thomas H. Etgen
Mr. and Mrs. Robert M. Eversole
Mr. and Mrs. Robert J. Eyen
Mr. and Mrs. George K. Falkenbach
Mr. and Mrs. Gary Fay
Mr. and Mrs. Patrick J. Fehring, Jr.
Dr. Ashley K. Fernandes
Deacon Trevor N. Fernandes
Dr. Eustace S. Fernandes
Dr. Karl S. Fernandes
Mr.* John Fiano
Mr. and Mrs. Steven P. Fields
Dr. and Mrs. Jack Fisher
Mr. and Mrs. Michael P. Fisher
Mr. and Mrs.* Fred C. Fisher
Mr. Douglas Fitzpatrick
Dr. and Mrs. Thomas M. Fitzsimmons
Mr. and Mrs. James G. Flaherty
Mr. and Mrs. Mark Fouch
Mr. and Mrs. David Francis
Ms. Shiela Gibbons Franco
Mr. and Mrs. Greg Franz
Dr. and Mrs. Bruce A. Fraser
Mr. and Mrs. David J. Frea
Mr. and Mrs. Dominic Frissora
Dr. Joseph F. Fiala and Dr. Mary A. Fristad
Mr. and Mrs. Adam L. Fromme
Dr. and Mrs.* Jacob F. Froning
Mr. and Mrs. Daniel G. Fronk
Mr.* and Mrs. John Fry
Mr. and Mrs. Ora R. Fry III
Mr. and Mrs. Brian Fulton
Mrs. Eileen Funk
Ms. Teena A. Gallagher
Mr. Rusty Gallo
Mr. and Mrs. Dale N. Ganobsik
Mr. and Mrs. David Garick
Dr. and Mrs. Timothy F. Garner
Reverend* Robert Gately
Mr. and Mrs. Matthew R. Gauerke
Reverend Monsignor* James Geiger
Mr. and Mrs. Charles Geiger
Mr. William J. Geiszler, Jr.
Dr. and Dr. Christopher George
Dr. and Mrs. Robert A. Gervasi
Mr. and Mrs. Gerard P. Geswein
Reverend Mark V. Ghiloni
Mr. and Mrs. John Gialamas
Mr. and Mrs. Brian J. Gibbons
Mr. Michael P. Gibbons
Mr.* and Mrs. Jack Gibbons
Mr. Jack Gibbons, Jr.
Mr. and Mrs. George W. Gibson
Reverend Peter M. Gideon
Mr. and Mrs. John Gigliotti
Dr. Carol M. Gillespie
Mr.* George Gillig
Mr. and Mrs. Thomas A. Gjostein
Mr. and Mrs. Andrew M. Glockner
Mr.* and Mrs. B. Gregory Golden
Dr.* Edmond Goold
Mr. and Mrs. Timothy Gose
Mr. and Mrs. Mike Gottron
Most Reverend James A. Griffin JD, JCL
Mr. and Mrs. Joseph P. Griffin
Mr.* and Mrs.* Allen Griffin
Mr. Robert J. Griffith and Mrs. Patricia A. McJoynt-Griffith
Mr. Leo S. Grimes
Reverend Monsignor* Kenneth Grimes
Mr. John A. Groeber
Dr. and Mrs. Michael Guertin
Mr. and Mrs. Richard L. Gummer
Dr. and Mrs. Richard L. Gummer II
Mr. and Mrs. Chad J. Gummer
Mr. and Mrs. George A. Gummer
Mr. and Mrs. Joseph M. Gundelfinger
Mr. and Mrs. Alan Gusching
Mr. and Mrs. John M. Haemmerle
Mr. and Mrs. James M. Hahn
Mr. and Mrs. Michael B. Haller
Mr. and Mrs. Matthew B. Haller
Mr. and Mrs. Thatcher D. Hallock
Mr.* Lawrence Halter
Reverend Mark J. Hammond
Mr. Joseph G. Hamrock and Mrs. Lori A. Gulan-Hamrock
Mr. and Mrs. James A. Hankenhof
Mr. and Mrs. Eric Hanson
Mr. and Mrs. John Harmeyer
Mr. and Mrs. Larry Harris
Dr. and Mrs. John Hartig
Mr. and Mrs. Benjamin Hartings
Mr. and Mrs. Scott R. Hartman
Ms. Elaine Hartman
Mr. and Dr. Michael W. Hartshorn
Mr. and Mrs. Thomas J. Harvey
Mr. and Mrs. Michael Haughton
Mr. and Mrs. Marc C. Hawk
Reverend Monsignor Joseph M. Hendricks
Mr. Craig A. Heppner
Reverend Thomas W.A. Herge
Mr. and Mrs. Michael Heyeck
Mr. and Mrs. Mark A. Hickman
Mrs. Yvette M. Higgins
Mr. and Mrs. Richard P. Hinterschied
Mr. and Mrs. Steven L. Hitchens
Mr. and Mrs. Walter J. Hoag
Ms. Diana L. Hoffman
Mr. and Mrs. Mark C. Holland
Mr. and Mrs. Andrew J. Hollern
Mr. and Mrs. John M. Hoopingarner
Mrs. Gloria Horsley
Mr. and Mrs. John M. Houck
Dr.* and Mrs.* Marcel Hundziak
Ms. Linda Hunt
Mr. and Mrs. John B. Igel
Mrs.* Charlotte Immke
Mr. and Mrs. Bradley J. Infante
Mr. and Mrs. David B. Isaacs
Mr. and Mrs. Brent Jackson
Mr. Jay Jackson
Ms. Ada M. Jacobs
Mr. and Mrs.* Walter V. Johanni
Ms.* Mary Charlene Johns
Mr. and Mrs. Brian Jones
Reverend Eugene Joseph
Mr. and Mrs. Michael S. Julian
Mr. and Mrs. Frank K. Kam
Mr.* Richard Kamer
Mr. and Mrs. Jeffrey I. Kanowsky
Mr. and Mrs. J. David Karam
Mr.* and Mrs. Robert Kauffman
Mr. and Mrs. Brian G. Kaufman
Mr. and Mrs. John P. Keckstein
Ms.* Irene Kelleher
Mr. and Mrs. Patrick J. Kelley
Ms. Jean P. Kelly and Mr. Gregory S. Ramah
Mr. and Mrs. William J. Kelly, Jr.
Mr.* and Mrs. James M. Kennedy
Ms. Jo Ann Kennedy
Reverend Monsignor* Edward Kessler
Mr. and Mrs. Raymond K. Ketcham
Mrs.* Elizabeth Kidwell
Mr. and Mrs. Jeffrey W. Kieffer
Mr. and Mrs. Scott T. King
Mr.* and Mrs.* Lionel King
Dr. and Mrs. Jeff C. Kirian
Mr.* and Mrs. Edward Kistner
Mr.* Marion Klocki
Reverend Mr. Joe Knapke and Dr. Amy Imm-Knapke
Mr. and Mrs. Joseph E. Kohler
Mr. Michael Korson
Mr. and Mrs. Doug Kourie
Ms.* Trudy Kozad
Mr. and Mrs.* Michael Kozlowski
Mrs. Gretchen Kramer
Mr. and Mrs. Raymond E. Kreber, Jr.
Mr. Thomas and Dr. Dana Kromer
Mr.* and Mrs.* Gerald L. Krumdieck
Mr. and Mrs. Michael Kunkler
Mr. and Mrs. Dan N. Kurth
Mr. and Mrs. Vincent W. Kyle
Mr. and Mrs. Daniel P. Lacey
Mr. Jon P. LaFramboise
Mr. and Mrs.* Dale V. Lahm
Ms. Karen L. Laihr
Mr. and Mrs. Mark Landes
Mr. and Mrs. John L. Landolfi
Mr.* George Landrum
Ms.* Ruth Lang
Mrs. Patricia Langhals
Ms.* Patricia Lawlor
Ms. Clare Leibfarth
Mr. Raymond P. Leo
Mr. and Mrs. Thomas K. Lindsey
Dr. and Mrs. Thomas A. Lisk
Ms.* Lorna Millan Lisk
Mr.* and Mrs.* Terrence Lorenz
Mr. and Mrs. Bruce A. Luecke
Mrs. Suzanne M. Luffler
Mr. and Mrs. Christopher Luffler
Mrs.* Rita B. Lynch
Mr.* and Mrs. Thomas A. Lynch, Sr.
Mr. and Mrs. Jeffrey R. Lyttle
Mr.* and Mrs. John F. Mack
Dr. and Mrs. James P. Mackessy
Mr. John T. Mackessy and Mrs. Linda Day-Mackessy
Mr. and Mrs. David A. Macynski
Mr. and Mrs. Joseph Madich
Mr. and Mrs. Stephen A. Madru
Mr. Frank Magalski
Mr. and Mrs. Daniel Mahon
Mr.* and Mrs.* James Mahoney
Mr.* Thomas Maloney
Mr. and Mrs. Tony Mampieri
Mr. and Mrs. Mark Mangia
Mr.* and Mrs.* Robert Manion
Mr. and Mrs. John M. Marmion
Ms. Rachelle Martin
Mr.* Gerald O. Martin
Mr. and Mrs. Ralph J. Martinez
Mrs. Mary Marvel
Mr.* and Mrs.* John B. Massey
Mr. Robert A. Masys and Mrs. Barbara A. Hackman
Mr. and Mrs. John P. Matera
Mr. and Mrs. Justin D. McAllister
Mr. and Mrs. Thomas D. McAuliffe
Mr. and Mrs. Brian P. McCauley
Ms. Trudy L. McClaskey
Reverend* Bernard McClory
Mr. David M. McCurdy
Mr. Charles T. McCurdy
Mr. and Mrs. Edward J. McCurdy
Mr. and Mrs. Patrick J. McCurdy, Jr.
Ms. Deb M. McEllistrem
Mr. and Mrs. James D. McGill
Mrs. Mary M. McGuire
Ms.* Joanne McGuire
Mr. and Mrs. John McHugh
Mr. Dennis P. McIntire
Ms. Patricia A. McMenemy
Mr. and Mrs. Scott McVicker
Reverend Monsignor Frank J. Meagher
Mr. Steven D. Meier
Mr. and Mrs. Michael J. Melliere
Mr. and Mrs. Thomas R. Merry
Mr. and Mrs. Charles D. Mers
Mr. and Mrs. Joseph A. Metzger
Mr. Thomas Metzger
Mr. Donald G. Middendorf
Ms.* Dorothy Miesse
Ms.* Marie Miesse
Mr. and Mrs. Charles A. Mifsud
Mr. and Mrs. Thomas J. Mignery
Mr. John H. Miller
Ms.* Betty Miller
Ms.* Melba Miller
Ms.* Nancy Mily
Mr.* and Mrs. J. Allan Mitchell
Mrs. Beth Mitevski
Mr. and Mrs. J. Craig Mohre
Mr. and Mrs. Joseph P. Molnar
Mr. and Mrs. Eric Mondene
Mr.* and Mrs. Robert Moone
Mr. Alan K. Mooney
Ms.* Dorothy Mooney
Mr. Robert T. Moraine
Mr. and Mrs. Michael R. Morosky
Mr. and Mrs. Robert H. Morosky
Mr. and Mrs. John D. Morrow
Mr. James J. Muetzel
Ms. Rachel G. Muha
Mrs. Cathy Murnane
Mr. and Mrs. Kevin P. Murphy
Mr. and Mrs. Thomas J. Murphy
Mr. and Mrs. Michael A. Nagy
Mr. and Mrs.* James P. Negron
Mr. and Mrs. Michael J. Nehf
Mr. and Mrs. Neal Niklaus
Reverend Monsignor* Robert L. Noon
Mr. and Mrs. Patrick Norton
Ms. Jeanne Norton
Mr. and Mrs. David W. Oboy
Mr. and Mrs. Scott Oboy
Mr. and Mrs. Kevin J. O'Brien
Mr. and Mrs. Thomas R. Odenweller
Reverend* James Ogurchock
Mr.* and Mrs.* Tom O'Keefe
Mr. and Mrs. Joel F. Oles, CPA
Mr.* and Mrs. Richard O'Neil
Mr. Daniel G. Opie
Mr.* and Mrs.* Robert D. Owens
Mr. and Mrs. Matthew D. Palmer
Mr. and Mrs. F. Greg Paniccia
Reverend Mr. Frank A. Paniccia
Ms. Regina Parks
Mr. and Mrs. Stephen C. Pasternack
Mr. Joseph J. Patrick, Jr.
Mr. and Mrs. Charles E. Perotti
Mr. and Mrs. Charles M. Pickard
Mr. and Mrs. Joseph Pizzino
Mr.* and Mrs. Frank Plescia
Mr. and Mrs. Robert Poirier
Reverend Mr. and Mrs. Donald A. Poirier
Mr. and Mrs. John J. Pomerleau
Mr. and Mrs. Jeffery Poth
Mr. and Mrs. Glen Pratt
Dr. and Mrs. Thomas A. Preston
Mr. Craig L. Price
Mr.* and Mrs. Franklin Price
Mr. and Mrs. Dominic W. Prunte
Mr. and Mrs. Thomas J. Prunte
Mr. and Mrs. Kevin J. Quinn
Mrs. Elaine Rannells
Mrs. Jenifer Rasor
Mr. and Mrs. Kyle Ratajczak
Mrs.* Jean Reas
Mr. and Mrs. William R. Rectanus
Mr. and Mrs. Gary L. Reed
Reverend* J. Lawrence Reichert
Mr. and Mrs. Edward A. Reik
Mr. and Mrs. Timothy G. Reik
Ms. Mary K. Reik
Ms.* Patricia Reik
Reverend* Justin Reis
Mrs.* Joanne Layman Richards
Mr. and Mrs. Jamie T. Richardson
Mr. and Mrs. Harold E. Ridenour
Ms.* Magdaline Rieser
Reverend Jeffrey J. Rimelspach
Dr. Julie P. Rindler and Mr. Kevin E. Griffith
Reverend Mr. and Mrs. Donald Robers
Mrs. Cynthia Roberts
Mr. David J. Robinson and Mrs. Julia L. Dorrian
Mr. and Mrs. Daniel B. Roe
Mr. and Mrs. John Romelfanger
Mr.* and Mrs. Donald J. Rose
Mr. and Mrs. Douglas J. Ross
Mr. and Mrs. Charles J. Rotkis
Mr. and Mrs. Charles G. Rowan
Mr. and Mrs. Ronald L. Rowland
Mr. Mark Rubeck
Mrs.* Patricia Rubeck
Mr. and Mrs. Jared Rudolph
Reverend Monsignor* James L.T. Ruef
Dr. and Mrs. Garry H. Rupp
Mrs.* Virginia Ruppeck
Mr. and Mrs. Robert E. Ryan
Dr. and Dr. Kevin J. Sage
Mr.* and Mrs.* John Sauter
Mr. Tony Scartz
Mr. Robert C. Scherger
Mr. and Dr.* David Schiele
Reverend* David M. Schilder
Mr. D. Michael Schira
Reverend Monsignor* George J. Schlegel
Mr. Anthony A. Schmelzer
Reverend Monsignor* Robert R. Schmidt
Reverend Monsignor* Robert Schneider
Mr. and Mrs. Dean T. Schockling
Mr. and Dr. Robert Schuda
Mr. and Mrs. John S. Sciarretti
Mr. Peter Selent and Ms. Mary Shaw
Reverend Monsignor* Mario Serraglio
Mr. and Mrs. Donald Shackelford
Ms.* Josephine Shaffer
Mr. and Mrs. Robert F. Sheldon
Mr. and Mrs. Michael Shipka
Mr. Gary J. Shively
Mr.* and Mrs.* Walter Siemer
Reverend Theodore K. Sill
Mr.* and Mrs.* Richard Sill
Mr.* David W. Sincebaugh
Mrs. Susan Skorupski
Mr. and Mrs. Bernard Skubak
Ms.* Helen Slack
Mrs. Dominique Smith
Ms. Molly E. Snyder
Mr. and Mrs.* Andrew J. Sonderman
Mr.* and Mrs. Harlan Soppe
Reverend Monsignor* Edward Spiers
Ms. Jean Spinosi
Mr.* Richard L. Spires
Mr. and Mrs. Charles R. Stalter, Jr.
Reverend Francis M. Stanton
Mr. and Mrs. Danny E. Steele
Mr. and Mrs.* Mark Steele
Mr. and Mrs. Eric Steffy
Mr. Leo Steger
Dr.* Thomas E. Stenger
Mr. and Mrs. H. James Stevenson
Mr. Michael Stickle
Mr. and Mrs. Michael Stickney
Mr. Allen Stoffel
Mr.* and Mrs.* Ralph L. Streng
Ms. Kayla Stucke
Mr.* Ron Sullivan
Reverend Daniel J. Swartz
Mr. and Mrs. David Swift
Mr. and Mrs. Fred J. Takavitz
Mr.* John Kaufman and Mrs. Mary E. Theodoras
Mr. and Mrs. David W. Thiel
Ms. Marilyn Thomas
Mr. and Mrs. Ronald A. Thomas, Sr.
Mr. and Mrs. Greg A. Thompson
Mr. and Mrs. Laurence R. Tipple
Mr. and Mrs. Joseph M. Tobin
Mr. and Mrs. Mark Tranovich
Mr. Tim Travis
Mr.* and Mrs.* Charles Trivisonno
Mr. and Mrs. Howard Ubert
Mr. and Mrs.* Theodore P. Uritus
Mr. and Mrs. Joseph G. Urquhart
Mr. and Mrs. Eric D. Van Buskirk
Mr. and Ms. Theodore W. Van Scoy
Mr. and Mrs. George G. Vargo
Mr. and Mrs. Matthew Vitartas
Mr. and Mrs. Francis Voegele
Mr. and Mrs. James M. Vonau
Mr. and Mrs. A. Richard Wagner
Mr. Thomas P. Wagoner
Mr. and Mrs. Paul A. Waldmiller
Mr. and Mrs. Jeffrey H. Walker
Mr. and Mrs. Bradley E. Walters
Mr. and Mrs. Daniel Warner
Dr. and Mrs.* Kenneth B. Weise
Mr. and Mrs. Timothy W. Welsh
Ms. Lori Wengerd
Ms. Ginger West
Mr.* and Mrs.* R. Patrick West
Ms. Lois Westfall
Ms. Catherine M. Wickert
Mr. and Mrs. Jerome M. Wiggins
Mr.* Jacob Will
Mr. Craig N. Willett
Mr. and Mrs. James K. Williams, Jr.
Mr. and Mrs. John T. Willig
Mr.* and Mrs.* Edgar Willig
Mr. and Mrs. Mark C. Wilson
Mr. and Mrs. Thomas W. Wilson
Mrs. Diana Marie Winkler
Reverend Monsignor* John Wolf
Mrs.* Nellie Wolfe
Mr. and Mrs. Louis E. Wrasman
Reverend David E. Young
Mr. Raymond V. Young
Mr. and Mrs. Thomas M. Zaino
Mrs. Brenda J. Zimmer
Mr. and Mrs. Gary W. Zimmerman
Ms. Barb Zimmerman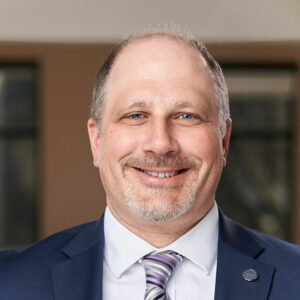 Senior Vice President & Chief Development Officer